MBA/Biomedical Translational Research and Entrepreneurship Program
The MBA/Biomedical Translational Research and Entrepreneurship Program leverages two top-tier university programs located in Pittsburgh—the MBA program at the Tepper School of Business at Carnegie Mellon University and translational research training at the University of Pittsburgh School of Medicine. This program aims to educate candidates in the economics, entrepreneurship, management, marketing, and commercialization of medical innovations, while also immersing them in the science and technology involved in translational research and clinical/laboratory implementation. The MBA/Biomedical Translational Research and Entrepreneurship program is a two- to three-year comprehensive course of study beginning in August. Trainees in this program will enroll in either the part-time or full-time MBA program and join the MBA/Biomedical Entrepreneurship track.
---
Confluence of Two Prestigious Pittsburgh Universities

This collaborative program provides a unique and differentiated opportunity to educate business-savvy physicians and medical research professionals, and to link their research undertakings to market-driven solutions that will drive healthcare innovations in the 21st century. The program prepares leaders who are poised to make significant contributions to the broader biomedical community of innovators.

Training to Guide Healthcare, Science, and Business into a New Entrepreneurial Age

Participants in this program will become familiar with ethics and professional norms; demonstrate successful oral and written communication; master various laboratory techniques or clinical research processes; and broaden their knowledge base through thoughtful examinations of current literature in their field.
For information on the curriculum and program learning objectives, see the Program Details page.
---
Leadership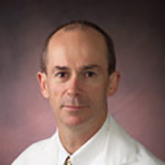 Director of MBA/Biomedical Translational Research and Entrepreneurship Program