The Institute for Clinical Research Education

---
The Institute for Clinical Research Education (ICRE) is the home for the University of Pittsburgh's premier clinical and translational research training programs as well as the home for the Research Education and Career Development Core of the Clinical and Translational Science Institute (CTSI).
The ICRE's primary objectives are to develop, nurture, and support a cadre of clinical and translational scientists by building on the University of Pittsburgh's existing clinical research training programs to establish a comprehensive program with activities ranging from early research exposure for high school students to programs for faculty. We offer degrees in clinical and translational science as well as medical education. We also have numerous career development programs for trainees across the pipeline.
News and Information about Programs
---
The Clinical and Translational Science Scholars KL2 Program is now accepting letters of interest.
Click here to submit your online letter of interest. Deadline to submit is 5:00 PM on Thursday, January 12, 2017.
CTS-KL2 Information Session Dates
Information sessions for those interested in applying for the KL2 program will be held the following dates:
Thursday, December 8th at 4:00 PM
Monday, December 12th at 12:00 PM
Both sessions will be located in room 305 of the Parkvale Building located at 200 Meyran Ave.
Alexis Chidi, PhD, MSPH, CPH to introduce President Obama at Pitt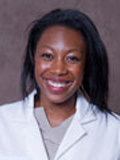 ICRE Alumni, Alexis Chidi, PhD, MSPH, CPH, was selected for the honor of introducing President Barack Obama at the White House Frontiers Conference that will take place in Pittsburgh this Thursday aftesrnoon, October 13. Alexis was specifically asked to mention her VA research on the cost-effectiveness of new antiviral regimens for Veterans with hepatitis C in her introductory remarks. This is a great honor for Alexis and her collaborators on this project, including CHERP investigators Shari Rogal, MD, Michael Fine, MD, MSc, C. Bernie Good, MD, MPH, and Larissa Myaskovsky, PhD. Alexis' introduction of the President will be live streamed at http://www.frontiersconference.org/plenary.
Faculty News
Recent Grant Opportunities
---
Ford Foundation Fellowship Programs
The Ford Foundation has issued solicitations for its three fellowship programs: the Dissertation Program, which provides $25,000 in support of the "final year of writing and defense of the dissertation" (application due November 10); the Predoctoral Program, which provides $24,000 in support of doctoral studies (application due November 17); and the Postdoctoral Program, which provides $45,000 for one year of postdoctoral studies (application due November 10).
Life sciences fields are eligible, except for practice-oriented fields such as medicine, nursing, and physical therapy. See the full announcement for more information on eligibility. Applicants must demonstrate superior academic performance, be committed to careers in teaching and research at the university level, and be from an ethnic group underrepresented in American professoriate, including Alaska natives, black/African Americans, Mexican Americans, Native American Indians, Native Pacific Islanders (Hawaiian/Polynesian/Micronesian), and Puerto Ricans, among other qualifications.
Click here to view more information on the Ford Foundation Fellowship Programs.
NIH Loan Repayment Programs Now Accepting Applications
Applications are now being accepted for the NIH Loan Repayment Programs (LRPs), which repay up to $35,000/year (for two years) of a researcher's qualified educational debt in exchange for a commitment to engage in NIH mission-relevant research. The program represents an important investment by NIH in the future of health discovery and medical research, and aims to help relieve some of the financial burden for scientists and researchers pursuing advanced education and training in medicine and clinical specialties. Details of the program and the application process are available at lrp.nih.gov (the application deadline is November 15).
Doris Duke 2017 Clinical Scientist Development Awards Available
The Doris Duke Clinical Scientist Development Award provides grants to early-career physician-scientists at the assistant professor rank. The award annually provides $150,000 for direct costs plus $15,000 for indirect costs for three years. Pre-proposals will be due at 3 p.m. EDT on November 29.
Junior physician-scientist faculty conducting clinical research in any disease area may submit pre-proposals. Applicants should have significant research experience and strong publication records consistent with the assistant professor rank. In keeping with Doris Duke's will, experiments that use animals or primary tissues derived from animals will not be supported.
Click here to download a PDF of the announcement.
For more grant opportunities, please see the grant opportunities page.


UPCOMING EVENTS
December 2016
5
12:00 PM - 1:00 PM
[MUH E915]
"Letter to the Editor presentation"
Speaker: Konstantinos Lontos, MD and Yijia Li, MD
Clinical Scientist Track/International Scholars Track

13
10:30 AM - 12:00 PM
[Parkvale 220]
"CEED monthly meeting: Giving Effective Presentations"
Speaker: Jeanette South-Paul, MD
CEED Program

"I'm always using things that I've learned in class one way or another.  Whether I'm reviewing a journal article, teaching at the bedside, or reviewing goals and objectives for our fellowship, being a part of the program has taught me a great deal and has afforded me many opportunities.  It's not uncommon for me to refer back to the material from various classes to help me with a specific issue. "