Customized Career Development Platform (CCDP)
---
At the Institute for Clinical Research Education, we discovered significant nationwide interest in our online customized career development platform. We plan on disseminating it broadly after testing its effectiveness.
---
Why use this career development tool?
Research shows that people who set and track progress toward meeting career goals are more likely to achieve them. The CCDP is a web-based career planning platform designed to facilitate this with a variety of exciting features! You can learn more about the importance of individualized development plans here.
The CCDP enables trainees to:
Strategically plan their careers
Link their career goals with competencies
Interact with their mentors while planning their career goals
Adjust the timeline for their milestones as needed
Track their success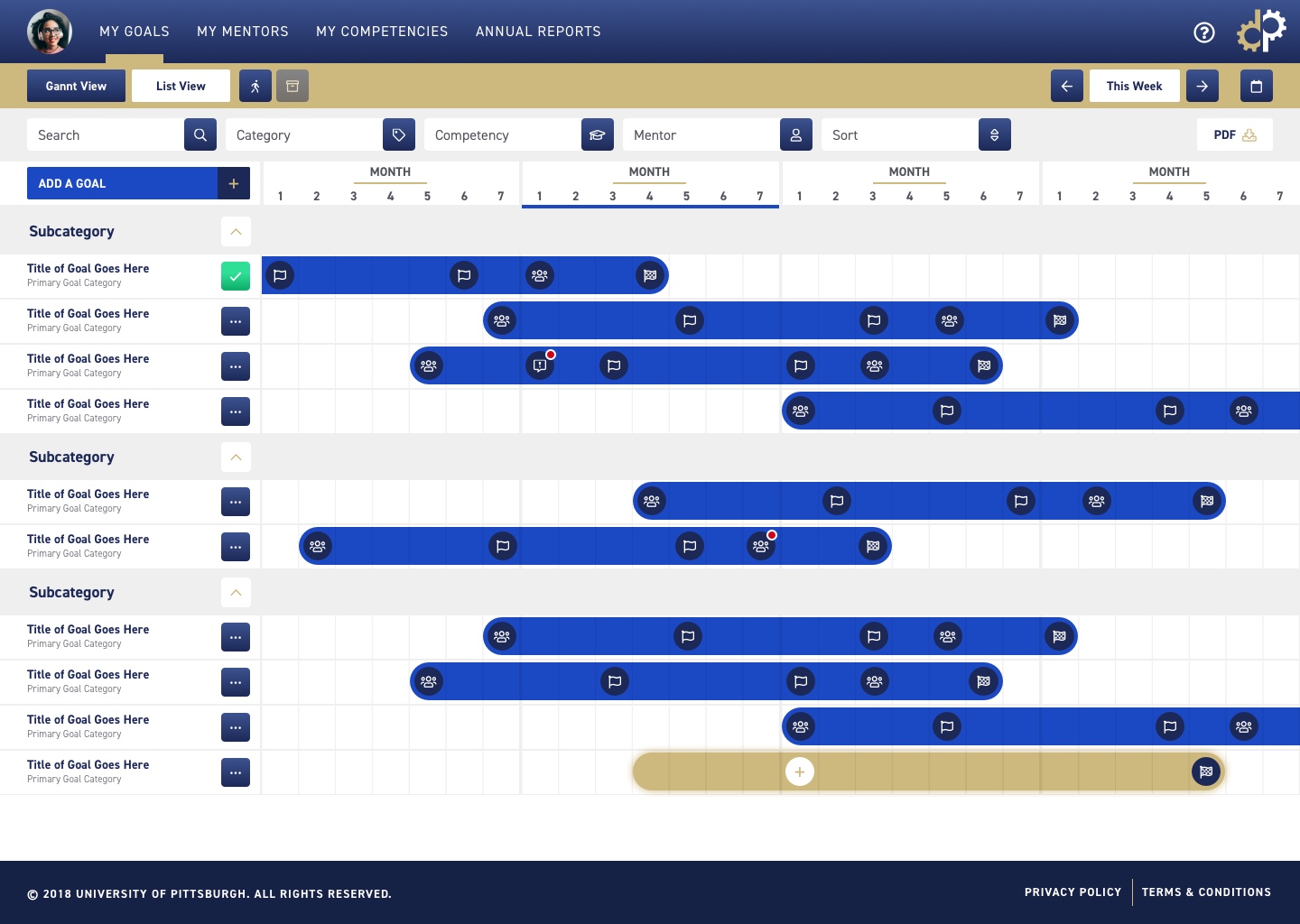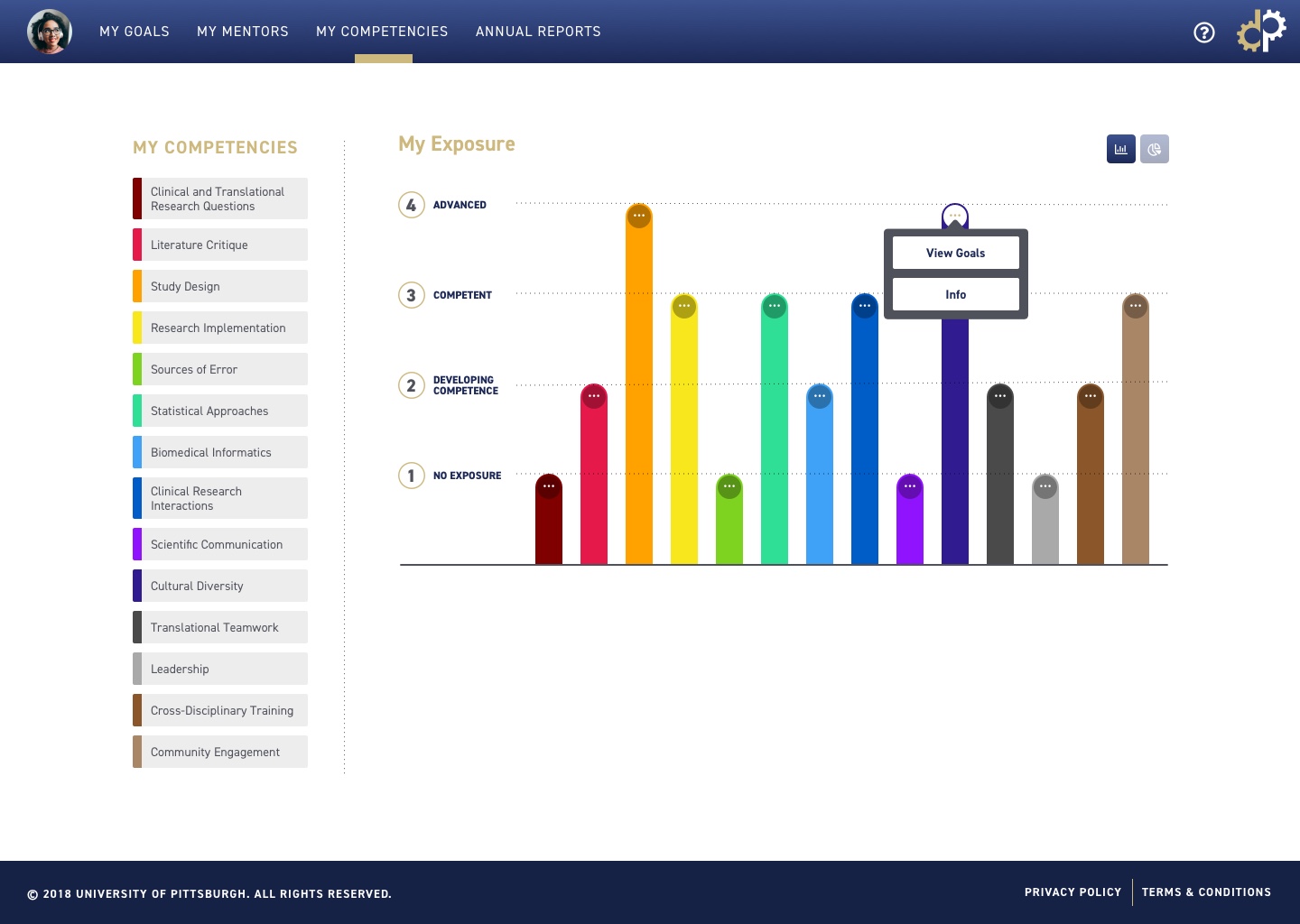 PARTNERING INSTITUTIONS
We are excited to partner with the following CTSAs to test the effectiveness of the CCDP:
University of Alabama
University of California Davis (UC Davis)
University of California, Los Angeles (UCLA)
University of California-San Francisco (UCSF)
University of Colorado-Denver
Columbia University
Duke University
University of Florida
Georgetown-Howard University
George Washington University
University of Indiana
Johns Hopkins University
University of Kentucky
University of Michigan
Mount Sinai University
University of North Carolina at Chapel Hill (UNC)
Oregon Health and Science University (OHSU)
Penn State Health
University of Pennsylvania
University of Rochester
Rockefeller University
Rutgers University
University of San Diego
Scripps Research Institute
University of Southern California (USC)
University of Utah
Washington University in St. Louis
University of Wisconsin-Madison